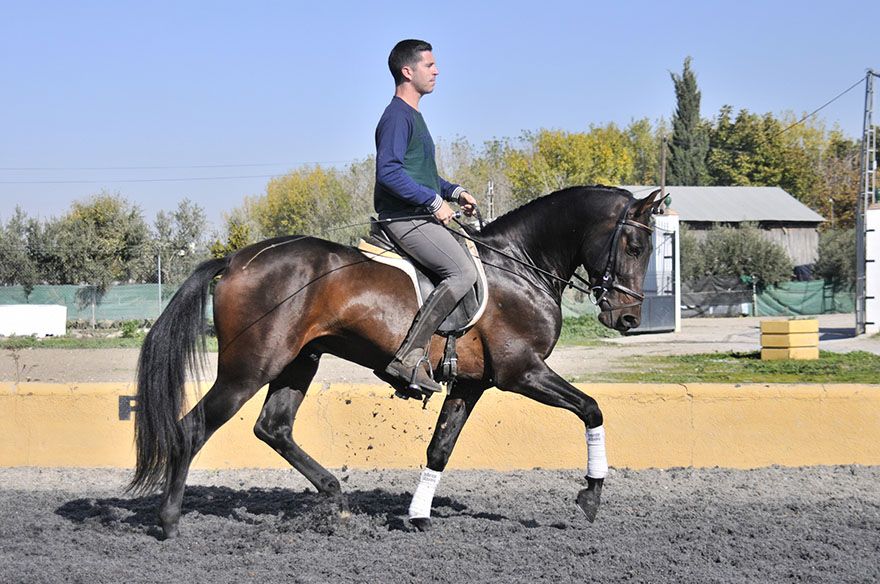 P.R.E. colt noted for its strength, fine temperament and great dressage qualities. Three flawless gaits, wide, regular and coordinated, ideal for competition.
Dichoso Can is a horse with an innate capacity for forward movement, with a slight uphill build and strong flexible hindquarters that facilitate totally effortless performance.
He comes from a line of proven functionality, i.e., Cepellón from the military stud farm, and Dichosa, a mare from our own farm, giving him the racial purity and good temperament which are so important for enjoying everyday work.
Currently in the process of being trained; shows extraordinary potential for becoming a competition horse; enough versatility to suit any amateur rider as well as to meet the expectations of the professional rider.
Read more...